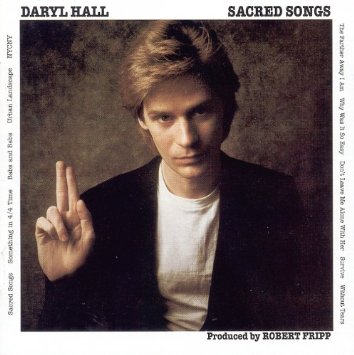 Music and Sex: Scenes from a life - A novel in progress (first chapter here).
Walter had been so busy with midterms that he hadn't gone record-shopping recently. Neither had he spent his income on anything else, other than eating on the weekends, though he'd eaten better than usual. He'd wandered into a fast-food place on Broadway called Amy's and, for the first time in his life, had tried a falafel sandwich. Well, not really a sandwich, at least not as he thought of a sandwich, which was (mostly) meat between two separate pieces of bread, but he didn't know what else to call these things stuffed into pita bread. He'd liked it, not least because just one sandwich was very filling, so he had gone back regularly for lunch on weekends. It was a nice change of pace from the food at John Jay cafeteria. There never seemed to be many customers, though.
On the Saturday afternoon following midterms, after lunch at Amy's he hurried across Broadway to Record Discount. He knew there was a new Elvis Costello album, Get Happy, which had somehow squeezed a whopping twenty songs onto one LP. He grabbed a copy immediately, then began browsing. There was a Daryl Hall solo album; that was a surprise. And there was the Pretenders album from early in the year; he'd wanted that for a while. Wow, there was a new Cure album! Wait, no, not really. Most of the tracks were on the LP with the refrigerator on the cover, which he'd already taped from Garrick's copy. Skip. Looking at the new Warren Zevon, he saw there was a track co-written with Springsteen. He toyed with also getting the new Heart album, but hadn't heard any of the songs on the radio. Four LPs was enough.
Back in his dorm room, he was most curious about the Daryl Hall album, Sacred Songs, which he hadn't heard anything about. The first few tracks sounded like Hall & Oates when they played rock, but "Babs and Babs" got a little weird with a strange electronic section of looping guitars in the middle that returned to take over the end of the song. After that came "Urban Landscape," a whole track of similarly electronic music with no vocal, and Walter was finally inspired to read the album credits. Robert Fripp was both the guitarist on these tracks and the producer of the album. The last track on the first side, "NYCNY," was also new-sounding, with Hall's voice very reverberant, harsh guitar, a pummeling rhythm, swirling synthesizer, and this weird sense at times that the instrumental parts were of different lengths and meters circling around each other but working out evenly at regular intervals. He'd never heard anything like it!
Flipping the album over, the mood changed completely. "The Farther Away I Am" started with quiet tones: Fender Rhodes chords and a gently insinuating Fripp drone over which Hall eventually began repeating "the farther away I am, is it just a cloud passing under? I don't wanna lose you," and then just "lose you," leading into an entirely Fripp section that soon faded. Though the song that followed was basically a pop song that would have fit on any mid-'70s Hall & Oates LP, it fit the mood that had been set. The mastery of Hall's singing was apparent in how he quietly floated a high note at the end of each verse. The tempo increased for "Don't Leave Me Alone with Her," with Fripp playing a funky guitar riff that turned into a kind of eccentrically mechanistic solo. Later the song built momentum, or seemed to (the tempo had stayed exactly the same as the textures thickened and piano was pounded; there was a fade-out, and then the music faded back in on the same emphatic outro. As it extended into the sixth minute, the beat got a little more complex, disco-ish but with more of that feeling of shifting multiple meters. "Survive" was a beautiful ballad, but with saw-toothed Fripp guitar undercutting the mood on the first verse. Fripp's tone became mellower, with rich chords, for the following verse. A rollicking bridge interrupted after two minutes, then gave way to the more tense next verse. Then it was back to the bridge, except could it really be called a bridge when it took over the next three minutes and ended the song? Another beautiful ballad, "Without Tears," closed the album in stripped-down fashion, starting as just voice and piano before billowing guitar loops came in at the end of the verse -- and that was it as far as instruments; nobody else joined in.
Walter never played a record more than once every twenty-four hours, since he'd read that the friction of the needle moving through the grooves heated them enough that they were soft afterwards and, if not allowed to cool down before the next playing, any dust in the grooves would become embedded forever. For the next week, Sacred Songs got played once a day, before he gradually checked out his other new acquisitions, and Fripp went on Walter's mental list of artists to look for on used-LP shopping expeditions. One time when he was playing Sacred Songs, Marcus overheard and came in. "Is this the Daryl Hall album with Fripp?"
"Yes."
"Thought so -- I'd know that guitar sound anywhere." Marcus then wandered over to Walter's closet where, as he knew, Walter's LPs sat on the shelf.
After a minute, he announced, "Vinyl, I'm surprised you don't have any King Crimson.  Shocked, even."
Why was Marcus saying this about the band whose album gatefold was painted on the wall across from the elevators. Best to be non-committal. "If I ever see any cheap downtown..."
"It's just funny you'd get this before anything else Fripp's on."
Oh, so that's why he said that. "Well, I like Hall, so when I saw it at Record Discount..."
Marcus didn't respond, but he did sit in Carl's extra chair and listen to the end of the album ten minutes later. Walter silently added King Crimson to that mental list.
-------------------------------------------------------------------------------------------------------
The music department was always getting free tickets for concerts by obscure performers -- especially pianists, for some reason. The department secretary would occasionally push one on him; this week there was a Thursday evening piano recital at the 92nd Street Y by a Chinese pianist Walter had never heard of. With a Music Hum. homework assignment to review a concert looming over his head, Walter took the proffered ticket.
At the Y, he could tell why the venue had resorted to giving away tickets: the attendance was embarrassingly sparse. He wondered if anybody had actually paid to get in, or paid full price, since he'd seen that the Y's senior citizen discount was huge. After he'd heard the performance, he hoped nobody had wasted their money getting in. His concert review combined a paraphrased rehash of the program notes with his opinions what he considered to be the often misguided interpretations on display.
Haydn's Piano Sonata in C major, Hob. XVI:50, dates from 1894, near the end of his career, one of three written in London for Therese Jansen, an English student of Muzio Clementi. It was also written for the English style of piano, which had more notes than the Viennese models Haydn was used to. It is in three movements in the familiar fast-slow-fast design. The first movement is one of Haydn's monothematic sonata-allegro creations, but he finds much variety in his permutations of aspects of the theme. The development section somewhat daringly begins not in major but rather C minor, then wends its way through A-flat major and A minor before returning to C major. The Adagio, in F major, was written before the other movements were conceived. The finale is short and witty.
The pianist, Fang Long, was technically impressive, achieving clarity without sacrificing legato. The norm in Haydn pianism in recent years has tended towards minimal use of the sustain pedal, but Long went the opposite direction, at times even blurring the harmony with downright Impressionist pedaling. While this made for great textural contrasts, they were so startling as to be distracting. In the slow second movement, Long indulged in lots of rubato, which also seemed anachronistic. However, during a passage of parallel octaves in the right hand, it was impossible not to be impressed by how Long's detaché rendering exhibited perfectly balanced touch, with never an over- or under-accented note. In the eccentric finale, in which Haydn uses seemingly deliberately out-of-place harmonies (by the standards of 1794, when it was written) in an otherwise straightforward minuet, there are also pauses that portray imagined dancers' halting reactions to these intrusions, and Long played up the humor of these pauses in dramatic fashion. This too seemed exaggerated compared to more standard performances, though at least here there was programmatic justification.
Brahms's Seven Fantasias, Op. 116, date from the last decade of the composer's life, the first of four groups of solo pieces that crowned his piano writing. The individual pieces are of differing forms: three Capriccios, which are faster than the more contemplative four Intermezzos. At first I liked the big tone and Romantic gestures of Fang's Brahms's, which seemed spontaneous. Then, after a while, the fact that he never passed up a chance for a dramatic rubato or other effects began to wear me down. Maybe it is unfair to consider these great pieces to be miniatures, but his interpretation over-inflated them, in my opinion. He did get my attention back with the more effective dynamic outbursts of the closing Capriccio.
Chopin's Andante spianato & Grand Polonaise Brillante in E-flat major, Op. 22 started with the Polonaise as a separate piece for piano and orchestra (1831); in 1834 the composer added the Andante. Nowadays it is most often heard as a solo piano piece. The Polonaise is a Polish dance. Though there was much to enjoy in this performance, the out-of-tune upper register of the piano was distracting at times. After Fang was note-perfect in the first half of the program, in the Chopin I noticed several fumbles, though he was still operating at a very high level. I probably would have liked his Chopin playing more if I'd heard it separately; on its own his interventionist interpretation could have struck me as fresh and appropriate, but I'd sort of soured on him by this point in the program.
Professor Hatch as usual gave Walter an A, but wrote at the end, "For this assignment in this class, this is excellent work, but in the future, you might want to make the informal tone of your writing more academic."
-------------------------------------------------------------------------------
On March 21st, the birthday of his hero Johann Sebastian Bach, Walter had a habit of listening only to his music. After his return from his German class -- where he had mentioned the occasion, to Fraulein Rilke's approval of both the cultural allusion and his correct vocabulary and grammar -- he pulled his first choice off the shelf: Hermann Scherchen's recording, on ABC, of the B Minor Mass. It had been purchased because it was more inexpensive than the other choices, but it was a perfectly acceptable rendition and Walter was quite fond of it. After the stentorian choral opening, the cool tone of the flutes was balm to his soul, and the lengthy fugue a familiar aural stimulant of his musical intellect. He hoped that someday he would be able to participate in a performance. He also felt, as so often on hearing this music, that he should write a Mass setting himself, despite never having celebrated one.
Then came the lightly dancing duet of the soprano and alto. Oh, he could imagine it being lighter and dancier than Scherchen made it, especially in the violins' phrasing, but he could hear its potential there, and that sufficed. Then the choir came back in with another setting of the Kyrie text, the sections chasing each other.
The trumpets of the Gloria were inherently celebratory, the music's rhythmic breathe creating a swirl of exhilaration. In terra pax contrasted so well with it. Really the whole work was a brilliant series of contrasting textures. But the best part was the Gratias; such a wonderful climbing theme, and whenever the trumpets bolstered the sopranos, he got goosebumps. And, as he knew from years of listening, he would get to experience it again as the glorious conclusion of the entire piece. He had enough free time to listen all the way to it. Then he went to lunch.
He sat at a table of musician friends and immediately mentioned Bach's birthday. "So, are you having a party for him tonight?" asked Steve Grossman #2, a saxophonist -- with #2 appended to his name in recognition of the saxophonist of the same name who played with Miles Davis in the mid-'70s -- in the marching band who was on break from working behind the John Jay serving counter. "I should," answered Walter. "That's a good idea. So yes! My room at 8 PM."
"You know how to party on a Friday night," responded Rebel Dave, a clarinetist from Georgia, with sarcasm dripping from his tone.
"I'd invite you, but I wouldn't want you to hurt yourself crossing the street," Walter retorted, referring to a notorious incident the previous semester when Dave had tripped on the curb while inebriated and fallen straight forward onto his face, breaking his nose. After seeing Dave blush bright red, Walter felt slightly bad. "Just kidding, you're invited. You'll be okay, you'll only have to take the elevator." (Dave also lived in Carman.)
Walter got to the Music Hum. classroom before Professor Hatch arrived, so he had a chance to talk to Rachel then. "I'm having a birthday party for Bach tonight, would you like to come?" "Oh, that's cute, but I've already got plans." But Maria Maltana, sitting in front of them, heard and interjected, "That sounds like fun, can I come?" Walter smiled. "8 o'clock in 1013 Carman." Out of the corner of his eye, he saw Rachel frown slightly. What, she was jealous? Interesting. He wondered how this might affect future lessons: would they end, or would she just be colder -- or would they get hotter as she competed?
Eight p.m. came and Steve arrived, bringing a box of Entenmann's cupcakes and a candle, which was a nice touch. Carl had enthusiastically greeted Walter's party announcement and stayed. Walter put on Harnoncourt's roughly exciting Brandenburg concertos -- he deliberately avoided religious music for Steve's sake -- and they sat quietly. Maria didn't show up, which disappointed him, nor did Dave, which was fine -- Walter wasn't sure Dave could sit quietly. After the first concerto was over, Carl spoke up. "Do you have the cello suites?" Of course a cellist would want to hear those. "Yes," Walter responded, taking Henri Honneger's box set on Das Alte Werk down and handing it to Carl, whose eyes lit up. "I just want to hear the first one, do you mind?" "No, that's the best one, especially the first movement." Carl nodded affirmatively, and Walter played it. At the end, Steve stuck the candle in one of the cupcakes and asked, "Does anybody have a match?" Since they were all non-smokers, they did not. Walter shrugged and started singing: "Happy birthday to Yo, happy birthday to Yo, happy birthday dear Johann, happy birthday to Yo." Carl joined enthusiastically, Steve somewhat half-heartedly. When they were done, Walter mimed blowing out the candle. He flipped over the record to the sixth cello suite and they ate the cupcakes -- two each, since nobody else had shown up -- and then Steve went home. Walter and Carl listened to the rest of the cello suites, then called it a night. 
Roman AkLeff says of Music and Sex, his third attempt at a novel: "Lots of the events depicted in this book happened, to varying degrees. Some should have happened but didn't until now. Though it's mostly set in the 20th century, Music and Sex aspires to be a Bildungsroman for 21st century sensibilities, in that the main character doesn't finish coming of age until he is several decades into adulthood."