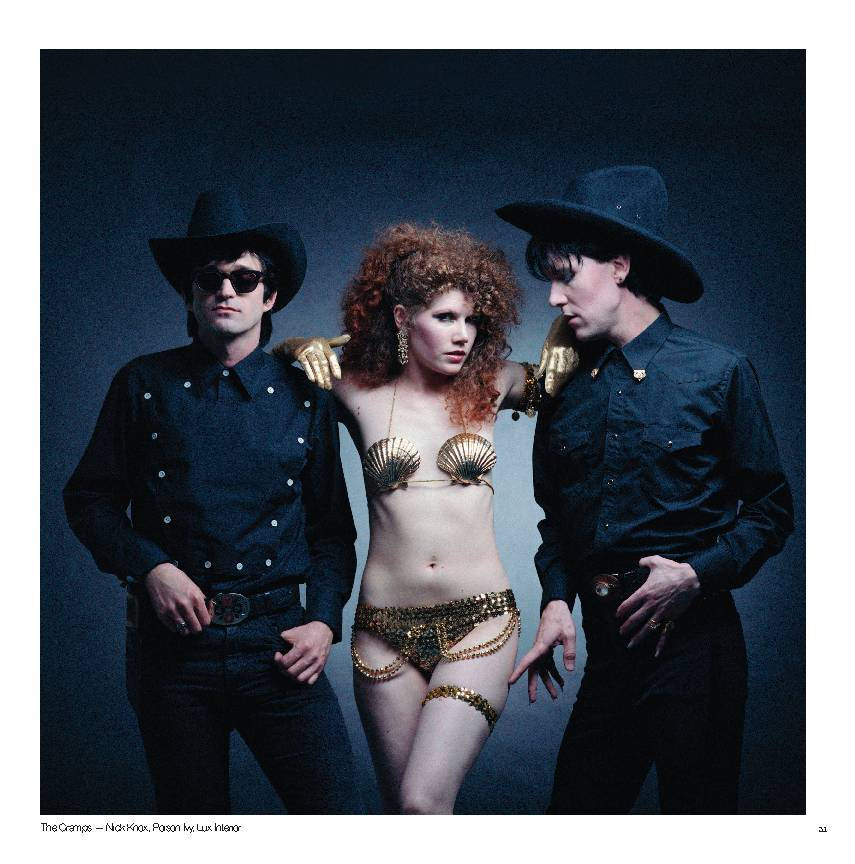 I recently emceed a very cool smart culture event for Blackberry's Playbook (digital tablet) at their pop-up shop in Chelsea. Not only did I conduct interviews with artist Peter Max, blues pianist Henry Butler, and indie band The Kin, but with two outstanding rock photographers -- Mick Rock and John Scarpati.
Mick is the more well-known of the two, having captured iconographic rock images from the late '60s through the '70s of Syd Barrett, Lou Reed, Iggy Pop, David Bowie, Queen, Sex Pistols, Blondie, and more. But John has done amazing work as well, just during a different time period on the West Coast, more specifically L.A. bands during the '80s. Many folks have seen his photos of Fishbone, The Cramps (image left), Jane's Addiction, Poison, L.A. Guns, Social Distortion, Redd Kross, et al. He did album covers, press photos, magazine shots, and more. He was one of them -- so much so that sometimes it meant losing money on some of his setups for outstanding photos.
His purchase-worthy book Cramp, Slash & Burn: When Punk and Glam Were Twins is a fascinating exploration of the L.A. punk and glam scene in the '80s. To augment his lens work, John asked those folks he photographed to share stories about that time period, specific written snapshots remembered by them. Making it available as a 12" x 12" (same size as LPs) or 7" x 7" only adds to full-on experience. Knowing his meticulous attention to detail when setting up his subjects and shooting, his work never seems contrived or over-indulgent. The photos all seem rather easy and off-the-cuff.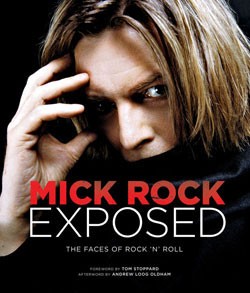 Mick is just the opposite. This Cambridge-educated artist used his camera's eye as his paint brush, snapping shot after shot until he found the gem in the lot. Given his proximity to his legendary talent, you can tell that he was more of a fly-on-the-wall photographer, and that his willing victims felt totally at ease with him and camera. But don't be fooled by his casual manner, as his shots for album covers for David Bowie, Queen, Iggy Pop, and more have forged and continue to forge lasting impressions on music and art lovers everywhere. One only need peruse his latest book, Mick Rock Exposed: The Faces of Rock 'N' Roll, to bear witness.
The wonder of both photographers is that they continue to capture enduring images of many chart-topping and critically lauded contemporary music acts today. Mick has several new books ready, while John promises to work on his next effort.
Sometimes all we have left to remember our youthful culture are the images captured during those "heady" days. I would encourage you to explore what these two fine artists have made available. It may even help you to remember.