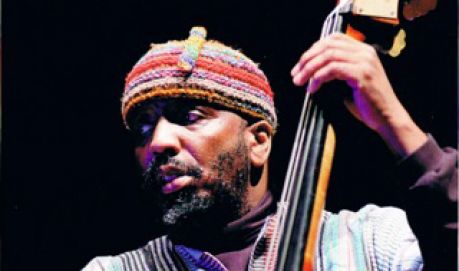 Today being international jazz day, there will be much celebrating of the greatness of its history. I've done that in the past; it is a great history. But it is not all back in historical times; jazz lives, and evolves, and continues to be great. Yet how many lists of the greatest jazz albums include anything from the current century?
That they do not is no indictment of them; only sixteen percent of the years when recorded jazz has existed (not counting the present year yet) are in the twenty-first century, after all, and some prefer to bestow the label of greatness after more perspective has been achieved than sixteen (or fewer, for newer releases) years.
Nonetheless, if people are to respect jazz as a living art form, a look back at the best of its more recent releases seems worthwhile. Here's one man's Top 25 of the best jazz issued from 2000 through the end of 2015.
The rules:
No more than one album per artist.
No more than three albums per label.
No historical releases or reissues.
No compilations.
No ESP-Disk' releases due to conflict of interest.
1. Mal Waldron: One More Time (Sketch/Harmonia Mundi)
In the making of this 2002 release, Waldron stared death in the face and, musically speaking, didn't flinch. There are two solo piano tracks, bassist Jean-Jacques Avenel duets with Waldron on four (including a dually credited free improvisation), and longtime Waldron collaborator Steve Lacy joins them on "You" and "Soul Eyes." The solo pieces find Waldron looked over the edge of the abyss, their stark beauty unnerving but uplifting. In contrast, the tracks with Lacy are loving, even nostalgic; "Soul Eyes" is one of Waldron's oldest and most famous pieces. Waldron's liner note (in its entirety) states, "Measured against eternity, our life span is very short, so I am extremely happy to have this record as a high point of mine." It truly is a high point.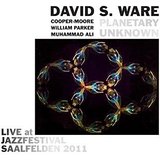 2. David S. Ware & Planetary Unknown: Live at Jazzfestival Saalfelden 2011 (AUM Fidelity)
Tenor saxophone giant David S. Ware overcame medical problems to add a few final masterpieces to his immense legacy as one of the greats of free jazz, his power and creativity undiminished. This quartet reunited Ware with pianist Cooper-Moore, who was on his first album decades earlier. They were joined by bassist William Parker and drummer Muhammad Ali,who operate at the same exalted level. As I wrote on eMusic.com at the time, "we get, in one concentrated hour of three long improvisations, the essence of the interaction between these four free-jazz veterans. ... The infinitely inventive, always powerful Ware may seem to dominate (his solo after the six-minute mark of track 3 is especially haunting), but there's plenty of time for the others to shine."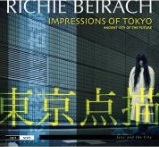 3. Richie Beirach: Impressions of Tokyo (Outnote)
There's a certain self-contained poise in Beirach's solo work that casts a special aura, perhaps because by himself his exquisite Impressionist harmonies and nobly elegant melodic sense can achieve their most unfettered expression. I'm sure there were no more lyrical pieces in 2011 than "Haiku 2 - Butterfly" and "Haiku 12 - Shibumi." There's more to this album than prettiness, though. "Togashi-san" is a dark lament for the late Masahiko Togashi, a brilliant drummer (with whomBeirach worked on multiple occasions) who passed away in 2007. Other tracks are freer, more Expressionist than Impressionist; "Haiku 3 - Cherry Blossom Time" and "Haiku 11 - Tragedy inSendai" recall Henry Cowell. In his four-decade-plus career, Beirach has made several of the greatest solo piano albums in jazz history; this is one of them.
4. Martial Solal: NY1: Live at the Village Vanguard (Blue Note)
Solal is one of the greatest pianists alive, though the U.S.-centric jazz world only notices that in fits and spurts because he's based in France. His trio here, with bassist François Moutin and drummer Bill Stewart, is superb. But this album was recorded in NYC a week after 9/11. You think that didn't ratchet up the stakes a little? After that tragic event, a little musical catharsis was called for, and he delivered.
5. William Parker: Double Sunrise over Neptune (AUM Fidelity)
This performance at the 2007 Vision Festival -- founded by bassist/composer Parker (above) and his wife, dancer Patricia Nicholson Parker -- is an even greater achievement than Parker's already high norm, helped by an all-star band with Rob Brown, Barnes, Bill Cole, Sabir Mateen, Dave Sewelson, Jason Hwang, Mazz Swift, Jessica Pavone, Shiau-Shu Yu, Joe Morris, Brahim Frigbane, Sangeeta Bandyopadhyay, Shayna Dulberger, Gerald Cleaver, and Hamid Drake. Bursting with emotional breadth and humble ambition, this is one of the great free jazz albums.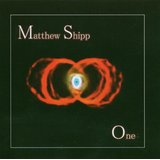 6. Matthew Shipp: One (Thirsty Ear Blue Series)
This was just Shipp's fourth solo acoustic album. His distinctive personal style continues to shift and evolve; here he often pares back the density and at times gives his music a more composed feel. Sometimes modal, sometimes "outside," his improvisations unfold organically, occasionally lyrical, more often probing and spiky. Shipp has made many excellent albums (he's one of the main reasons I had to limit myself to one album per artist for this list), and it's debatable whether this is his best in the twenty-first century (2013's Piano Sutras culturecatch.com/music/matthew-shipp-piano-sutras is a strong contender), but there's an especially strong sense of timelessness to this 2006 release.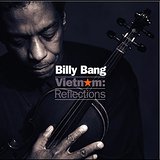 7. Billy Bang: Vietnam Reflections (Justin Time)
On the spectrum of avant-identified jazz violinists, the late Billy Bang is on the bluesier end. Bang made many fine albums before cancer took him from us; this one stands out for his use of several traditional Vietnamese songs, complete with two Vietnamese musicians. An Army veteran of the Vietnam War, Bang moved past the nightmares and worked for cultural reconciliation. Even without those striking tracks, this would be a toughly tender modal jazz album featuring a sterling supporting cast of trumpeter Ted Daniel, drummer Michael Carvin, percussionist Ron Brown, conductor Butch Morris (all fellow Vietnam vets), alto saxophonist/flutist James Spaulding, flutist Henry Threadgill, pianist John Hicks, and bassist Curtis Lundy. But Bang's still the focal point with his gritty fiddling and tensile compositions.
8. Andy Bey: American Song (Savoy)
A singer's singer with a richly textured baritone voice, Bey should be a superstar, yet inferior singers not worthy to shine his shoes get the big promotional push while he's unfairly stuck in cult status. That usually means low recording budgets, but this sterling 2004 release with horn arrangements by Geri Allen is a welcome exception. True, it neglects his own wonderful compositions, but it shows him to be a master of jazz standards. He personalizes every rendition without ever straying from impeccable taste, through both his refined sense of phrasing and his own superb piano accompaniments.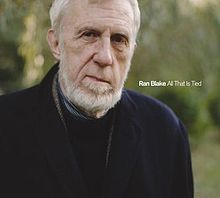 9. Ran Blake: All That Is Tied (Tompkins Square)
A pianist who created a highly personal style outside of the popular Herbie Hancock/Oscar Peterson/McCoy Tyner/Bill Evans templates, influenced by Thelonious Monk but not imitative, Blake is one of the supreme solo pianists of our time. "Unique" is an overused term, but Blake fully merits it: nobody else plays piano like him. He had long concentrated on solo playing, but over the previous decade had ramped up his collaborations. Going it alone again on this 2006 album, his playing has a bit more bite than usual but is still full of quietly concentrated beauty, film-noir shadows, and a vein of quirkily expressed soul.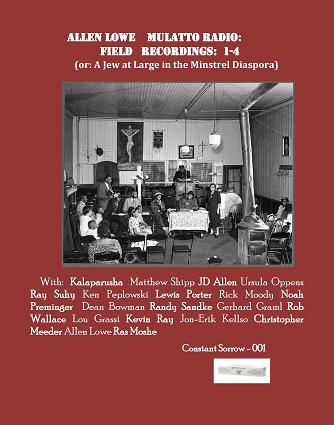 10. Allen Lowe: Mulatto Radio: Field Recordings 1-4 or: A Jew at Large in the Minstrel Diaspora (Constant Sorrow)
Allen Lowe has (at least) a double identity: jazz composer/saxophonist, and scholar of early American jazz and pop. This 2014 four-CD set combines those identities even more than usual as it contains a whopping 62 original compositions, many inspired by the sounds and personalities of early jazz and pre-jazz (both kinds of ragtime, etc.), as detailed vividly in his extensive accompanying notes. But this album is no regression; it's one of the rare continuations of the unification of early jazz and modern freedom. Besides the sheer joy I get from this incredibly diverse and colorful music, this ambitious project gets points for sheer vastness of scope.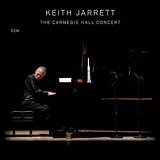 11. Keith Jarrett: The Carnegie Hall Concert (ECM)
Jarrett's solo improvisations are no longer the lengthy (as in 20, or 40, or even 60 minutes), uninterrupted free-form excursions familiar from so many great albums, especially the classic Koln Concert. There are 15 tracks on this two-CD set, ranging from 3:03 to 9:18. Jarrett's never been one to fit into neat categories, but on September 26, 2005 the amount of sonic territory covered was stunning; some of the pieces early in the program sound more like avant-garde classical compositions than jazz improvisations. There are many moments of transcendence, including the closing encore, a rhapsodic reading of the Vincent Youmans/Harold Adamson/Mack Gordon standard "Time on My Hands."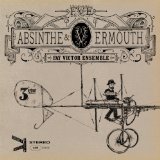 12. Fay Victor Ensemble: Absinthe & Vermouth (Greene Avenue)
Victor has blues, soul, and jazz at the root of her sound, and a richness of timbre that recalls Betty Carter, as does some of her phrasing, along with the sheer joyfulness overflowing from some of these songs. On this album of original material, Victor favors Dolphy-esque angularity even in the composed melodies and can go outside with the best, mixing in abstract sounds. On some tracks, she becomes another instrument in her band. And what a band. Electric guitarist Anders Nilsson draws a wide range of sounds and styles from his instrument, and double bassist Ken Filiano is agile and phrases like a melody instrument. On the longer tracks, most notably "The Sign at the Door," they all go on anything-can-happen excursions into the outer reaches.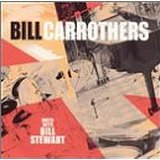 13. Bill Carrothers: Duets with Bill Stewart (Dreyfus Jazz)
This 2002 album (in the U.S., at least; it came out earlier in Europe) won a French Diapason d'Or de l'année and a German Schallplatten Preis. Pianist Bill Carrothers served as a sideman on albums by Dave Douglas, Bill Stewart, Ira Sullivan, and more; this is his most high-profile release as a leader. "Puttin' on the Ritz" becomes a sinister vamp. He plays the head of Thelonious Monk's "Off Minor" in impressively idiomatic fashion before launching into an imaginative improvisation often more thickly chordal than Monk that nonetheless sounds entirely apt. His original "A Squirrel's Tale" has an amusing nervous jerkiness and skittishness that fits its subject. On ballads -- "Alone Together," the original "Vito," a gorgeous re-imagining of the Civil War song "Tenting on the Old Campground," "A Nightingale Sang in Berkeley Square" -- Carrothers conjures lushly suspenseful stillness. Throughout, drummer Bill Stewart and Carrothers mesh with a singleness of purpose that doubtless stems from not only a shared vision but also their many past collaborations.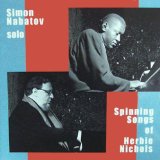 14. Simon Nabatov: Spinning Songs of Herbie Nichols (Leo)
Spinning Songsdocuments a 2007 solo concert by this Russian-born pianist, who clearly grasps the strengths of Nichols's compositions. He uses those strengths in two ways, either accentuating them or letting them fend for themselves – which, as he trusts, they can do -- as he uses them as launching pads for improvisations that can sound avant-garde or Impressionist. I have not heard such a stunningly imaginative album-length tribute from one jazzman to another since Giorgio Gaslini's Ayler's Wings (Soul Note) two decades earlier..
15. Tim Berne's Snakeoil: Shadow Man (ECM)
As I wrote in The Big Takeover when this came out in 2013, "Alto saxophonist Berne's compositions tend to be knotty yet perversely compelling, never more so than with his quartet Snakeoil with clarinetist Oscar Noriega, pianist Matt Mitchell, and drummer/vibraphonist Ches Smith (on the opening track Smith creates a blurry wash of sound on the vibes that's almost electronic-sounding). Once in the improvised middles of the tracks, anything can happen: free jazz squalls of black-hole density, or loose and light squiggles spiraling around an unstated center. This is one of the most exciting bands in jazz right now. A version of the late Paul Motian's 'Psalm' is the calm before the storm of three heavy and lengthy tracks that close the album."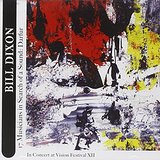 16. Bill Dixon Orchestra: 17 Musicians in Search of a Sound: Darfur (In Concert at Vision Festival XII) (AUM Fidelity)
When trumpeter Bill Dixon put together this special project for the 2007 Vision Festival, many greats of the NYC avant-jazz scene responded. Increasing the array of instruments, especially in the hands of such fine players, allowed Dixon even more creative options than usual, and the Gil Evans of the avant-garde took full advantage. He did so with a perfectly judged balance of sound and space; rarely did the whole band play all at once.It's a highlight of his late-career renaissance. Full review here. 
17. Dave Douglas: Witness (RCA)
Most attempts to "update" jazz end up merely condescending, cheesy, pandering, or otherwise misguided. Trumpeter Dave Douglas has never fallen into any of those traps; he's naturally forward-looking, and catholic in his musical tastes. He called this 2002 release, which includes electronics in its sound, "my largest ensemble recording to date, but this is truly small ensemble music." That's certainly reflected in the creative reflexes of the players involved: Chris Speed (clarinet, tenor sax), Bryan Carrott (vibraphone, marimba, glockenspiel), Joshua Roseman (trombone on four tracks), Mark Feldman (violin), Joe Daley (tuba), Drew Gress (bass), Michael Sarin (drums), and Ikue Mori (electronic percussion). Douglas's concern for instrumental color is present more than ever with such a kaleidoscopic range of timbres available to him.
18. McCoy Tyner: Quartet (McCoy Tyner Music/Half Note)
By the time of this 2007 album, the iconic McCoy Tyner, in the fifth decade of his sterling career, had a superb compositional catalog to draw on in concert. With bassist Christian McBride and drummer Jeff "Tain" Watts (on his best behavior) rounding out the band, this date is by turns fiery and magisterial in its improvisational brilliance and motivic power, with Tyner still at the top of his game. Even if you've already got a couple dozen McCoy Tyner albums, pick this one up -- you can never have too many. 
19. Ivo Perelman/Joe Morris/Gerald Cleaver: Living Jelly (Leo)
Living Jelly was a bit of a surprise when it appeared in 2012; I think guitarist Joe Morris play more chords here than throughout the rest of his recordings combined. They're rarely triads, though, and tend to be dissonant, and seemingly spur saxophonist Ivo Perelman to especially fervid free improvisation. When Morris solos, he returns to the knotty, asymmetrical lines and rhythms he usually favors; when they solo simultaneously, it's positively orgasmic (not for nothing does Morris refer to Perelman in the booklet notes as "the passionate abstractionist"). Of course, Cleaver's a big part of the album's success as well, contributing complex, nearly indefinable pulses that energize the proceedings without settling into regular beats.
20. Kamasi Washington: The Epic (Brainfeeder)
This received more publicity than any other jazz album this century thanks to Washington's Kendrick Lamar connection and Thundercat's participation, but 2015's The Epic lived up to the hype. It's a three-CD set of what's now become known as "spiritual jazz," and looks back to that style's heyday of the late '60s and early '70s, but with enough modern production touches (synthesizers, electric bass, drum mix) that it's not entirely a retro exercise. Yes, the main players' styles here are clearly recognizable as derived from earlier models (Washington, for instance, uses an amalgam of John Coltrane's and Pharoah Sanders's tenor styles), but they are wielded deliberately, and effectively. Washington's many originals are well-written and enjoyable, and the arrangements are expertly done. This album gets extra credit for making the case for jazz's continued relevance to mainstream music.
21. Vijay Iyer Trio: Accelerando (ACT)
Speaking of Herbie Nichols, Iyer plays his "Wildflower" on this 2012 release, along with a Henry Threadgill tune and Duke Ellington's rarely heard "The Village of the Virgins," plus even less expected material by electronica artist Flying Lotus and '70s R&B band Heatwave. Miles Davis beat him to "Human Nature," but Iyer makes it more intricate. The other five tracks are Iyer compositions, always welcome; he's managed to create a distinctive new style that merges the harmonies of modal jazz with the hypnotic pulse of electronica (perhaps via Minimalism) and the melodicism of indie rock. He's one of the most interesting pianists of his generation, working within a trio that's honed its interactions for years.
22. Paul Flaherty: Whirl of Nothingness (Family Vineyard)
A solo saxophone concert of kaleidoscopic variety and emotional profundity. Flaherty, a legend on the free-improv scene, reined in his wild style ever so slightly on this 2006 release, but quieter doesn't mean less intense -- quite the opposite. The more closely one listens to this, the more one gets out of its infinite shadings of timbre. Totally free playing, conceived in the moment, that yields a timeless accomplishment.
23. Paul Motian/Bill Frisell/Joe Lovano: Time and Time Again (ECM)
Another 2006 album. Despite the greater fame of Frisell and Lovano, drummer Motian remains the leader, as he was when the group formed two decades ago before the relative youngsters were well known. Whether there is a connection to that fact or not, the work Frisell and Lovano have done with him in recent years has outstripped their fine work as leaders by being more spontaneous, probing, and adventurous, particularly Motian's piece "In Remembrance of Things Past," on which Lovano deploys some emotive quiet altissimo. As usual, a Thelonious Monk tune inspires them to witty heights; this time out it's "Light Blue." 
24. Odyssey the Band: Back in Time (Pi)
In 2005 guitarist/vocalist James "Blood"Ulmer teamed for the third time on record with electric violinist Charles Burnham and drummer Warren Benbow in the group that best combines Ulmer's free jazz and blues leanings (along with rock and funk). Ulmer's drawling, Hendrixian singing and imaginative harmolodic playing -- he's one of the most distinctive guitar stylists alive-- are complemented by Burnham's elastic, microtonal fiddling and Benbow's unique combination of fife-and-drum rhythms and funk grooves. Ulmer reimagines some of his best material, which sounds as good as ever in this context, and adds some new classics to his repertoire.
25. Andrew Hill: Time Lines (Blue Note)
On this 2011 album pianist Hill, one of the greatest composers in jazz history, returned to Blue Note for the third time in his lengthy career, reunited with trumpeter Charles Tolliver (who's also making an inspired comeback on Blue Note), and made another knotty, deeply involving album. Greg Tardy (tenor sax, clarinet, bass clarinet) is crucially versatile; bassist John Hebert and drummer Eric McPherson -- Hill's regular rhythm team at the time -- are sensitively responsive; the leader proves again that a pianist doesn't need flashy technique to make startling, engrossing music.