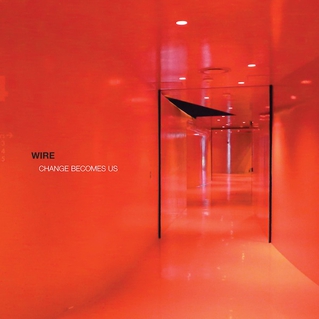 My alienation from current pop is almost complete; the only 2013 Top 40 material I enjoyed enough to play repeatedly was Macklemore & Ryan Lewis, from an album released in 2012. So I am officially a cranky old fart. But there are more and more of us, and maybe fellow COFs will find this list useful. By the way, crossing that border of alienation made me think more than ever that saying my lists are of the "best" albums is nearly absurd, hence the new headline.
1. Wire: Change Becomes Us (Pink Flag)
This is my favorite Wire of this century thanks to more emphasis on Colin Newman's brooding. When allied to their chugging motorik beats, it's irresistible to me. There are still some uptempo burners that recall their beginnings in punk, and some more whimsical though still musically solid songs, but it's Newman's dark musings that made me play this repeatedly.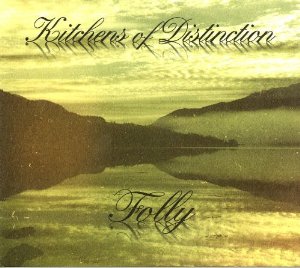 2. Kitchens of Distinction: Folly (3 Loop)
Another great shoegaze band reunites, though only for recording, not touring, alas and alack. Speaking of a lack, KoD didn't garner nearly the attention of MBV (Pitchfork heralded the latter while ignoring the former), despite being ranked by shoegaze aficionados in the genre's top tier. Unlike MBV, KoD aims only to recapture its glorious trademark sound -- arguably the lushest of the 'gazers -- and does so quite well. The change here is in the greater visibility of singer Patrick Fitzgerald's homosexuality (and he wasn't exactly hiding it under a bushel back in the '90s); it's immediately proclaimed on opening track "Oak Tree," seemingly a requiem for a lost lover, and produces the masterpiece "Japan to Jupiter," a nostalgic look at the old scene -- and the similarly themed but darker "Photographing the Rain" runs it a close second.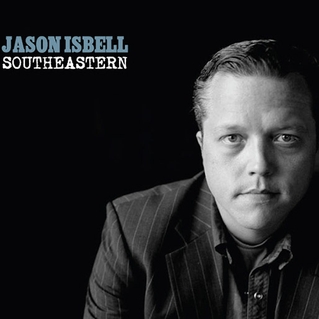 3. Jason Isbell: Southeastern (Southeastern)
Is there a singer-songwriter writing better lyrics nowadays than Jason Isbell? No. No, there is not. Gritty, witty, and poignant, his songs are vernacular masterpieces. And whether he's rocking out like in his days in Drive-By Truckers or quietly strumming, the music could stand by itself even without the lyrics. This wasn't true on his earlier solo albums, when he was awash in the alcoholism that led to the Truckers parting ways with him, but now that he's sober, he's regained his formidable powers, so don't let earlier disappointments put you off checking out this comeback.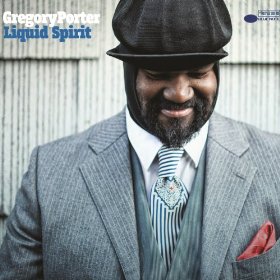 4. Gregory Porter: Liquid Spirit (Blue Note)
Some folks are calling this a jazz album, and yeah, it's jazzy, but it's classy soul; ever since the days when Louis Armstrong played on Bessie Smith records, jazzers have been happy to interact with R&B, it's just lately R&B hasn't been interested. But this is adult music, not kiddie stuff, and so Porter or his producers are happy to have horn charts and the other markers of classiness in his arrangements. What matters is how he sings, and that's pure soul, not that he doesn't acquit himself well on the one jazz standard here, "I Fall in Love Too Easily" (and the not-standard but jazz "Lonesome Lover"). But it's melodic original ballads such as "Water Under Bridges," where his creamy baritone gets to declaim lyrics that cut to the bone, that make this album so great, with a few grooving tunes -- the title track, a cover of "The 'In' Crowd," and "Movin'" -- to keep things from sounding too similar.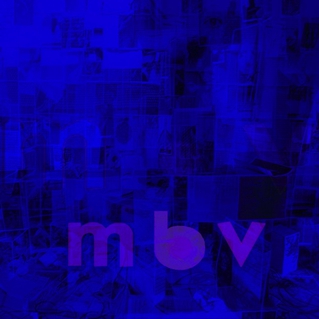 5. My Bloody Valentine: mbv (mbv)
Yes, one of the most anticipated comebacks in indie-rock history proved worth the two-decades-plus wait. It starts out where Kevin Shields and Bilinda Butcher left off on Loveless (paradoxically, on the only track on the album recorded completely from scratch in 2012; everything else supposedly recycles '90s Shields material to some extent), but they don't play it safe, instead providing a new take on the old (and very influential) template. The woozy pitch shifts are disconcertingly drastic at times (on "Who Sees You" in particular), as are some sudden track endings. In one of the biggest surprises, "Is This and Yes" hinges not on guitar but organ. By the second half of the album, the rhythms have shifted the band's sound into something indisputably modern (Shields is on record as an admirer of British R&B style known as jungle). It's all still quite clearly a My Bloody Valentine record, and an answer to fans' prayers.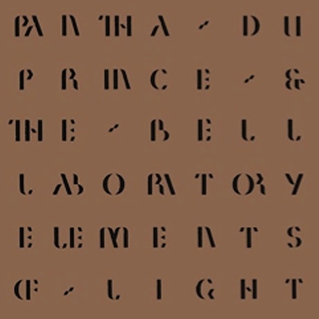 6. Pantha du Prince & The Bell Laboratory: Elements of Light (Rough Trade)
PdP has featured bells prominently on earlier work, but this is a new height of tintinnabulation even for him. Working with a 50-bell carillon, he produces a unique combination of electronica, minimalism, and gamelan, like a music box on steroids. Lest that sound too airy and/or academic, rest assured that there are beats.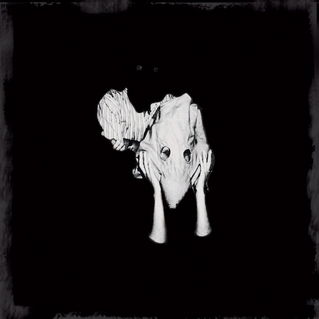 7. Sigur Ros: Kveikur (XL)
Anybody who thinks all Sigur Ros albums sound the same will be in for a surprise (and hasn't really been paying attention). On a track-to-track basis, this is the most varied Sigur Ros album yet. The sonically aggressive "Brennisteinn" kicks off the album shockingly. If the vocals were changed, its first half could conceivably fit on some of the more experimental black metal albums of recent years, though the track shifts gears a few times after that. Of course, ethereality is soon heard; "Hrafntinna" is slow and beautiful, but there's still the surprise of some low brass. The anthemic "Isjaki" follows with maximalist, fill-every-space production and a propulsive drum loop. I'm not going to describe every track, but every single one is good, and distinctive. If you only like this band when it's mellow and pretty, Kveikur's not for you, but if you're up for a 360-degree listening experience, snap it up.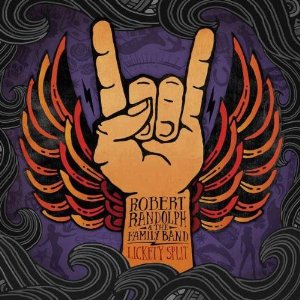 8. Robert Randolph & The Family Band: Lickety Split (Blue Note)
I wrote in the print edition of The Big Takeover (issue 73), "Randolph is the Hendrix of the pedal steel guitar; there's a long tradition of it in African-American worship music, and Randolph has spent the last dozen years bringing that tradition into the 21st century. But non-believers can still groove happily on the funk foundation of this music, and be amazed at Randolph's virtuosity, because his joyous exuberance crosses all boundaries. This is his band's sixth album and fourth studio production; among the guests are Carlos Santana (who does a B.B. King imitation on one of the two tracks he's on) and Trombone Shorty. Two covers add to the fun: the Ohio Players' 'Love Rollercoaster' and the Rascals' 'Good Lovin'.'"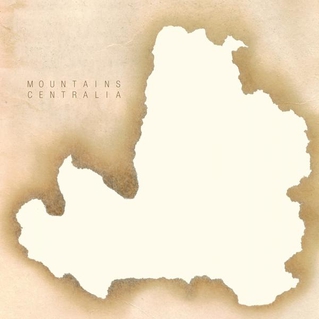 9. Mountains: Centralia (Thrill Jockey)
The electronic duo of Brendon Anderegg and Koen Holtkamp triumphs again with another emotionally moving construction of ambient beauty. Gently twirling patterns (finger-picked acoustic guitar, spacey synthesizer sounds) spin out over lower drones as additional material flits in and out of the sonic field. "Liana" is the most Kosmische-sounding, full of burbling and keening and even, near the end, buzzing power chords, but all the tracks create a vast universe in which to immerse one's self, none more than the epic "Propeller," as grand a creation as I've heard from them (think early, pre-vocal M83's atmospherics).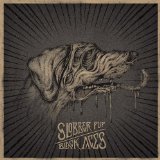 10. Slobberpup: Black Aces (RareNoise)
This quartet consists of jazz guys -- organist Jamie Saft, guitarist Joe Morris, bassist Trevor Dunn, drummer Balazs Pandi -- but I had to put this on my rock list. It's not just that the only thing not electric here is the drums, it's the sheer unadulterated sonic aggression and utter disregard for any of the things, besides improvisation, that are supposedly requirements for playing jazz. It's 65 minutes of instrumental freakout, only one of the five tracks coming in under ten minutes and the first topping 27. Pandi bashes away at his drums with a straightforward brutality that would fit into some of the more progressive black metal nowadays, Morris (my favorite living guitarist) cuts loose with a savagery and, more surprising from him, a density that I've never heard in even his fiercest free improvs, and Saft is a monster on the organ, filling up every iota of space.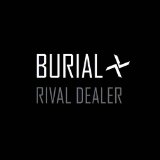 11. Burial: Rival Dealer (Hyperdub)
Yeah, it's only three tracks, but it's 29 minutes, and it's new Burial. In case you haven't heard him since Untrue (his most recent full-length album, from all the way back in 2007, well, he's changed his style on the series of EPs he's done since, this being the most recent and the most changed. The title track has his most aggressive beat yet, and the rhythmic asymmetries of the first two albums are largely gone. The murkiness, disjunctions, haunting vocals, and shadowy atmospheres that have been signatures of his style remain, but signifying more terrifyingly in this harsher context. Speaking of disjunctions, the 10:43 title track seems like at least three, maybe even five or six disparate tracks laid end to end; with the spoken parts, it seems like a short movie in sound. After that, "Hiders" is positively soothing in comparison, though still in two distinct parts, the last minute being eerier. Then comes another epic, the 13-minute "Come Down to Us" (its title foreshadowed by a spoken word sample in "Hiders"). A quietly anthemic anti-bullying track, it has its grating interjections but maintains more of an uplifting feeling, with an actual melody. It also has a snippet from "Loner" on last year's Kindred EP, which has a similar triptychal structure (they could be two halves of an album, except Kindred already got coupled with the 2011 three-track EP Street Halo).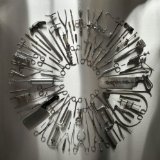 12. Carcass: Surgical Steel (Nuclear Blast)
Speaking of metal, here's an unexpected comeback from some English death metal pioneers. Their days of innovating long gone, they juggle aspects of their previous styles, now with  the greater precision new drummer Daniel Wilding brings (pre-breakup drummer Ken Owen, no longer able to play up to his old standard after a brain hemorrhage, contributes some vocals). Bill Steer is the only guitarist here, but overdubs plenty, including lots of parallel sixths leads. The album is chock full of killer riffs, whether the aforementioned dual leads or grittier hooks. Sounding as good as ever while neither exactly repeating themselves nor taking any chances with the sort of drastic style changes that annoyed fans on their breakup album, the guys have made an album that can stand alongside the best of their back catalog and yet somehow sounds slightly more modern. If only all metal reunions this year had gone as well.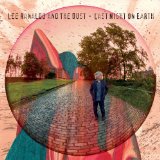 13. Lee Ranaldo and the Dust: Last Night on Earth (Matador)
Of the three albums featuring ex-Sonic Youth members that came out this year, Renaldo's is the most tuneful and accessible The songwriting here is very good, and the arrangements are mostly free of avant-garde inclinations (though one could say that the long, psychy jams on "The Rising Tide" and "Blackt Out" have a few moments verging on something outside the norm, though nothing that couldn't have been played in 1969), but his mastery of guitar tone is such that it still sounds distinctive and alluring. SY drummer Steve Shelley's here throughout, along with guitarist Alan Licht and bassist Tim Luntzel; guests include keyboardist John Medeski. SY was the prototypical NYC band, but Last Night on Earth sounds very San Francisco, and all the more inviting for that.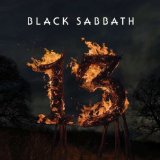 14. Black Sabbath: 13 (Republic)
Okay, I was snarky about this a couple paragraphs ago, but as much as we may wish that drummer Bill Ward had been included, and as much as replacement Brad Wilk (Rage Against the Machine/Audioslave) is inferior, this is still a fine album. Working with Rick Rubin has helped Ozzy, Iommi, and Geezer to recapture the feeling of their early albums, with better sound than ever, with Butler and the bottom end the biggest beneficiaries of Rubin's magic. Iommi is still a heavy guitar genius, and Osbourne in his first studio work with them in 35 years sloughs off all the bad vibes of his reality-show celebrity/persona, resurrected as the doom-meister of old.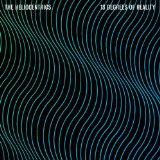 15. The Heliocentrics: 13 Degrees of Reality (Now Again)
A paranoid nightmare of an album, fusing funk/Krautrock rhythmic pulses to spoken-word samples from, among others, George Bush #1, William Burroughs, and Malcolm X. The rest of the music ranges widely, from loungey soul instrumentals to world-music exotica to electronic weirdness to uncategorized realms, sometimes spacey, sometimes claustrophobic, and occasionally somehow paradoxically both at once.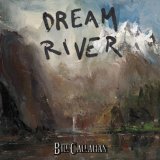 16. Bill Callahan: Dream River (Drag City)
No surprises here, just another collection of low-key, deliciously wordy songs from the artist formerly known as Smog. With mellow accompaniments -- sometimes flute-laden, sometimes with mildly psychy electric guitar meanderings -- gently buoying vocals teetering at times on the edge of speech, his sound goes down easy as it helps keep focus on the words, while occasionally growing a bit more intense, as at the end of "Summer Painter." If you like him, you'll like Dream River; if you don't, it probably won't convert you. I was converted a long time ago, and I love it.

17. Polvo: Siberia (Merge)
Their second post-comeback album is just as powerful and assured as 2009's In Prism. Bouncing between taut tracks and jammier psych trips (without seeming unfocused or split about it), though don't take the genre labels too seriously, as the latter occasionally have some of the more math-rock-sounding moments. And the heightened melodic sense and catchier riffs that appeared on In Prism are here again. Heck, Mitch Easter even plays on one track.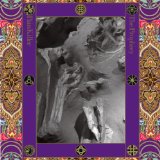 18. Painkiller: The Prophecy (Tzadik)
The John Zorn/Bill Laswell supergroup returned in the middle of last decade with a new drummer, Yoshida Tatsuya (Ruins, Zeni Geva), to play some concerts; this album was created out of that lineup's 2004-05 European shows. The sheer screaming power the band is notorious for is present, but this is jazzier (at times) than the trio was with original drummer Mick Harris (Napalm Death). Two short tracks (under three minutes each) bookend the massive title track. The fluidity with which they move through a wide variety of densities and styles on that track may be a product of editing, but that doesn't matter to the listening experience. With Zorn wailing on alto sax, Laswell's electric bass fat, melodic, and all-encompassing, and Yoshida's drumming both hard-hitting and flexible, this is an extremely impressive sonic juggernaut of energy and virtuosity.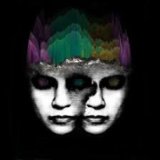 19. Metal Mother: Ionika (Post Primal)
Another from The Big Takeover #73: "Darkly moody electronic pop from the mind of Oakland-based Tara Tati, who wrote it all and co-produced. Her ethereal singing voice is sets (along with lovely harmony/counter-vocals) amid lightly deployed synths, a little piano, and electrobeats that never push too hard, leaving plenty of space in the sound. There's a slight Celtic flavor; I'm tempted to call this a less pretentious Dead Can Dance, except I like Metal Mother so much more that the comparison seems unfair. More like if Cranes listened to Gregorian chants and then went electro, or if Sally Shapiro were darkwave instead of retro Italo-disco. Either way, this is irresistibly infectious if you're not unalterably opposed to electropop."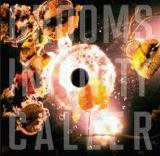 20. Grooms: Infinity Caller (Western Vinyl)
I have been following this band's career since before its first album, when it had a few EPs under a different name, and its maturation has been making each album better and more distinctive, to the point where on its third album I no longer feel any comparisons to influences are necessary. Its textures are denser than earlier, even lush at times (there are even electric keyboards here), but still jagged and guitar-oriented, with the focus on the brilliant, gleaming, acrid timbres leader Travis Johnson artfully coaxes from his carefully retuned electric guitars. His sense of melody has blossomed without becoming saccharine, and the band's momentum is sustained and built up better than ever. Catchy dischord's one of my favorite things in music, and this band's got it in spades.
21. Superchunk: I Hate Music (Merge)
I've never been able to resist this band's punky power pop, and they're still going strong. Don't look for profundity, just revel in the hooky guitar riffs, Mac McCaughan's perpetually snotty and adolescent mewling of witty/snarky lyrics, and Jon Wurster's propelling beats.
Steve's Favorite Historical Rock and Soul Albums of 2013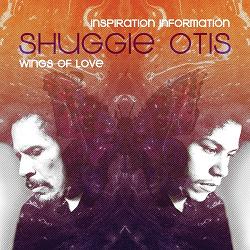 1. Shuggie Otis: Inspiration Information + Wings of Love (Epic Legacy)
It's good to have 1974 cult classic Inspiration Information back in print, with four bonus tracks no less. True, for casual fans some tracks may seem a little too much like etudes, little exercises Shuggie (who plays most of the instruments and recorded much of the album in the home studio he had built in his garage) made only to please himself, such as the eccentric instrumental "XL-30." Nonetheless, it's mind-boggling that it wasn't more popular at the time; the title track and "Sparkle City," both catchy toe-tappers, should have been hits. But they weren't (well, "Inspiration Information" reached #56 on Billboard's R&B singles chart), and then Shuggie couldn't find any label interested in putting out a follow-up album, not even given how much of a hit his song "Strawberry Letter 23" (on his previous album, Freedom Flight) had been for the Brothers Johnson. He retreated to his studio, and to session work. And that was a great loss to pop culture, but now we're caught up a little by disc 2 of this release, Wings of Love, which compiles 13 previously unreleased songs, mostly recorded from 1975 to 1990, though one is a concert performance from 2000. These are quite varied in production style, as one might expect of material spread out over 16 years, and some of the '80s material sounds like he'd been listening to Prince (which balances things nicely, given that Prince has said he had listened to Shuggie's '70s albums) and another do-it-yourselfer, Todd Rundgren -- or maybe just buying the same equipment. "Wings of Love" is the masterpiece, an 11-minute-plus anthem with plenty of soaring guitar solos and inspirational lyrics. But there are many great tracks here -- I'll even go out on a limb and say that Wings of Love, constructed by drawing on the best of a lengthy period, is a better album album, in terms of songwriting and accessibility, than Inspiration Information.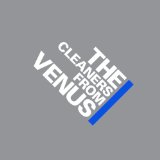 2. Cleaners from Venus: Vol. 2 (Captured Tracks)
Captured Tracks' invaluable reissues of the cassette albums by home-recording pioneer Martin Newell's band continues with another three underground classics -- In the Golden Autumn (1983), Under Wartime Conditions (1984), Songs for a Fallow Land (1985) -- and a new rarities compilation, A Dawn Chorus: Early Cleaners and Beyond (1967-1985). The latter has some real gems on it, most notably the 1981 seven-inch "Young Jobless"/"Sylvie in Toytown" and the highly autobiographical "The Secret Dreams of a Kitchen Porter." (Newell's comments about "Young Jobless" not only suggest how difficult he must have been to work with, but how much he could shoot himself in the foot. He had wanted "Sylvie" to be the A-side, but the label switched them. He calls "Young Jobless" "an obvious b-side" and "rather more pedestrian," and compares the label's decision to "someone...who decides to paint a moustache on the Mona Lisa." But guess which one's way catchier? "Young Jobless." Which suggests that when he ditched a possible record contract over disagreements about production style, his judgment might not have been reliable.) The three previously released albums were released in small quantities, even when reissued (easiest to find, and still not widely available, was Under Wartime Conditions, which had also received a vinyl issue in Germany) so this is a very welcome series for fans of jangly outsider pop. There are songwriting gems scattered across this entire set. I look forward eagerly to a third volume!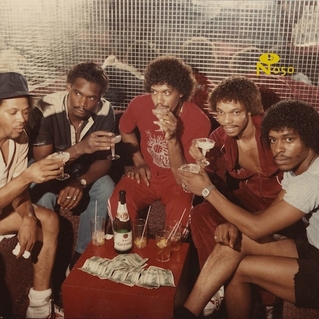 3. Various Artists: Purple Snow: Forecasting the Minneapolis Sound (Numero)
This set by the indefatigable Numero Group explores the roots and early branching of the scene that spawned Prince. His Purpleness is here on the first track, playing lead guitar with 94 East in 1975, and reappears on backing vocals on a 1976 track by The Lewis Connection and guitar on a '77 song by Music, Love and Funk. Prince associates are liberally scattered throughout (AndreCymone, Sonny Thompson, Chris Moon, Monte Moir, etc.), and more famous names are also represented: powerful soul singer Alexander O'Neal, James Harris III (better known as Jimmy Jam), and Terry Lewis's Flyte Tyme. Of the 32 tracks, 13 are previously unreleased; Numero'sdiligence in documenting scenes thoroughly pays off again. But the value of this is not due to the presence or absence of any of those names on a track, but rather the consistently high quality of tracks here by even the most obscure figures. As a deejay, I on one occasion just let this spin, unmixed, track after track, in a Brooklyn bar and marveled at how perfectly it worked as a cohesive mix. This is available in two-CDand four-LPversions, both with the lavishly appointed and painstakingly researched book (144 pages in the CD version).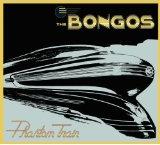 4. The Bongos: Phantom Train (Jem)
The Hobokenites who were the first band to play at Maxwell's finally got their breakup album released, more than a quarter-century after it was recorded in 1985-86. It had a few of its tunes recycled by lead vocalist Richard Barone in his subsequent solo career, but is otherwise full of unheard material. Okay, it's not as good as Drums Along the Hudson, but that was actually a compilation of singles and such; however, Phantom Train easily bests the quartet's only integral full-length, Beat Hotel, in terms of both energy and songwriting. Three demos round it out to a respectable CD length. Anyone who loves pop New Wave and isn't allergic to '80s production should get it.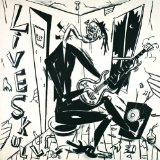 5. Live Skull: s/t (Desire)
The first Live Skull EP, a six-track effort originally issued in 1984 on the band's own Massive Records label, is reissued here with eight more tracks, mostly live. They were, inevitably, compared to Sonic Youth and Swans, the big names on the downtown NYC scene, but despite the similarities, especially with the former, they had their own sound, a darkly glinting wall of guitar noise over droning bass, with simple vocals by bassist Marnie Greenholtz and guitarists Mark C. and Tom Paine buried in the skronk. It's good to have this fondly remembered debut back in circulation with so much interesting additional material.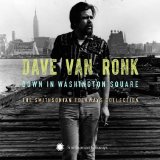 6. Dave Van Ronk: Down in Washington Square (Smithsonian Folkways)
This three-disc compilation of Van Ronk's early recordings is the best thing to come out of Inside Llewelyn Davis (based, very loosely, on episodes found in Van Ronk's autobiography). One hears the guitar virtuosity that led to him being a teacher, over several decades, to so many on the NYC folk scene; the vast repertoire of traditional songs that influenced the '60s folkies (Dylan copied him unabashedly -- to cite just a few examples, "House of the Rising Sun" and "Dink's Song"); and the rough-but-right voice that precluded mainstream success (it kept him out of what became Peter, Paul and Mary).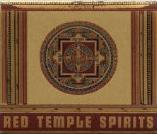 7. Red Temple Spirits: Dancing to Restore an Eclipsed Moon/If Tomorrow I Were Leaving for Lhasa, I Wouldn't Stay a Minute More... (Independent Project)
Red Temple Spirits, whose name was inspired by a Roky Erickson song, was a Los Angeles post-punk band with a heavy psychedelic flavor. It released two LPs in the late '80s. This beautifully packaged limited-edition CD reissue includes both LPs and additional material. The quartet's debut album, Dancing to Restore an Eclipsed Moon (1987), features a much more positive view of mysticism (including Christianity) than the post-punk norm -- just consider the sonic comparisons (Joy Division, The Cure, Bauhaus) and think how they felt about religion. If Tomorrow I Were Leaving… is dronier and more psychedelic but still clearly the same band. Needless to say, the added material's a treasure trove for their cult following. Heartily recommended for fans of the less-travelled byways of American post-punk.
8. Neil Young: Live at the Cellar Door (Reprise)
Constructing a 45-minute solo show out of recordings from multiple nights (11/30-12/2/70, two shows per night), this would have been invaluable a few years ago but is now the fourth solo show of such vintage that Neil's released in the past seven years in his Archives series, following in the wake of Sugar Mountain: Live at Canterbury House 1968, Live at the Riverboat 1969, and Massey Hall 1971. Where it used to be fascinating to be able to hear him tackle classic Buffalo Springfield songs stripped to their essences, here we get "Expecting to Fly" (dramatic piano rendition), "I Am a Child," and "Flying on the Ground Is Wrong," all also to be found on the aforementioned albums. And there's a lot less of the between-songs banter commonly heard at Young shows from this era, at least not on the CD version (the DVD and Blu-ray editions of some of the other Archives releases have hidden material, so for all I know there will eventually be editions in those formats that are less edited down or have all the chit-chat in an Easter egg). So what does make this album significant? It was a return to concerts after a break (and after the first breakup of CSNY), and has the concert premieres of former rarity "Bad Fog of Loneliness," "Old Man" (already very similar to how it would sound on Harvest, his next release), and "See the Sky About to Rain" four years before it was eventually released on On the Beach (The Byrds' reunion album in '73 had a version). There's also "Cinnamon Girl" as never heard before (at least not on a legit release), on piano; it's not a great idea and its execution is shaky, but it's certainly a curiosity Neil fanatics will want to hear.
9. Peter Walker: Has Anybody Seen Our Freedoms? (Delmore)
This album had to wait even longer to be released; it was recorded in December 1970 (so, almost 43 years). Walker, a legend among acoustic guitarists for his raga- and Spanish-influenced drone-folk style, is heard completely solo; his guitar work is heavily featured, but he also sings on this seven-song cycle described as a "requiem for the 1960s." There's also a bonus track on the CD of his Lord Buckley impression (vinyl buyers will get that one via the download code). Heck, this is worth it just for the stories of music, politics, and drugs in the booklet, taken from Walker's forthcoming biography. This album is not for everyone, but if you're into lost hippie artifacts, you'll dig it.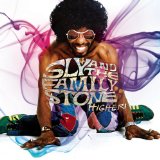 10. Sly & the Family Stone: Higher! (Epic Legacy)
This four-CD box set is a welcome change from the box set norm of mixing in a few rarities with the big hits. Oh, the hits are here, but the single mix versions of them, mono up through 1969. (There are twenty singles here, no all hits.) There are some very welcome pre-Family Stone tracks, a wealth of "instrumentals" (really backing tracks without vocals), and various outtakes and alternate takes. Collectors of "gray-area" material may be familiar with some of these tracks, but to hear them with this sound quality, sequenced logically, and available legitimately is a great boon. - Steve Holtje

Mr. Holtje is a Brooklyn-based composer, poet, and editor. His song cycle setting five of James Joyce's Pomes Penyeach can be heard here.