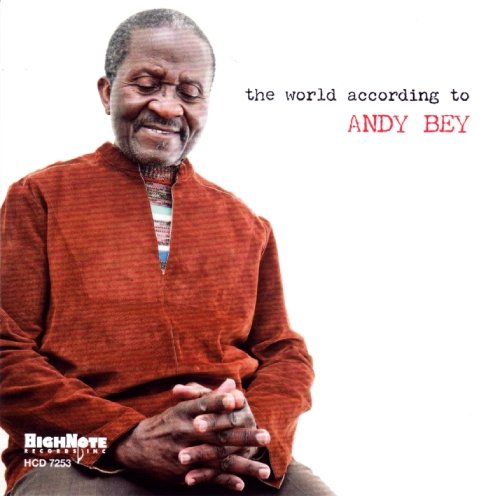 I have already discussed seven new releases and one compilation in my article on the Jazz Artist of the Year, Matthew Shipp. Here are my other favorite new albums from the jazz world in 2013. Most surprising for me is the number of vocal albums, because I'm very particular about jazz singers and dislike most of them. So coming from me, the praise for the jazz singers listed here is really saying something.
1. Andy Bey: The World According to Andy Bey (High Note)
Andy Bey is my favorite living jazz singer, and he's not recorded nearly as often as his talents deserve. Now 74 years old, he has only recorded 11 albums in the course of a 50-year career (one a concert album I've never actually seen). In comparison, Kurt Elling, 46 and active for 18 years, has already made 10. It had been six years since Bey's previous album, and he's been living HIV-positive since 1994, so I was worried. Thus, the appearance of this album was both a relief and a pleasant surprise.
Small caveat: Bey's recently acquired habit of lunging at some notes (first recorded on 2007's concert album Ain't Necessarily So) has increased in both intensity and frequency, and it was initially a little off-putting. I got used to it (it's not like it happens all the time), and I am especially grateful for this album for two far more important aspects. It's one of his truly solo albums, where he accompanies himself on piano with no other musicians. A good enough pianist that trumpeter Dave Douglas once used him in his band, he's fond of dark chord progressions that sound nothing like standards, and when he plays standards, as on seven of the tracks here, his accompaniments are as highly personal as his velvety low range (though, with a four-octave range, his voice moves across a variety of timbres).
Even more notably, the aptly titled The World According to Andy Bet marks his return to singing his own songs -- the first time since his 1974 cult classic Experience and Judgment that he has recorded even one of his compositions (unless on that elusive live disc), and in fact there are four here. "Dedicated to Miles" is all scatting, but the rest feature trenchant lyrics. "The Demons Are After You" is an examination of modern life that ends with him repeating "it's an individual journey, it will never work for the masses," which is a pretty good summary of his career as well. "There's So Many Ways to Approach the Blues" is musicology as metaphor for sociology, and completely avoids any blues clichés, including the chord progression, which is appropriately brooding yet unsettlingly alien, almost Bartokian in its piquant dissonances. Finally, "Being Part of What's Happening Now" is a ballad meditation on being a complete human being, on society's evolution, and much more.
As for the standards, he is his usual subtly brilliant self; his version of "The Joint Is Jumpin'" is immediately my favorite of all time. The World According to Andy Bey is not just recommended for jazz vocal aficionados; Bey's cult status is not due to any artistic limitations, and everybody who appreciates a good song, regardless of genre, should get this album.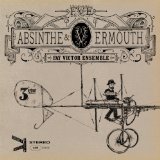 2. Fay Victor Ensemble: Absinthe & Vermouth (Greene Avenue)
Victor and hubby Jochem van Dijk wrote all the songs -- no standards here (not that she's averse to them; catch one of her shows at 55 Bar to hear how well she recasts standards and blues). How to describe Victor's singing? Betty Carter with occasional Yoko Ono outbursts? The Eric Dolphy of singers? She's got blues, soul, and jazz at the root of her sound, and a richness to her sound that definitely recalls Carter (as does some of her phrasing; another Carter-recalling aspect: the sheer joyfulness overflowing from some of these songs), but she favors very angular lines (the Dolphy aspect) even in the composed melodies and can go outside with the best, mixing in abstract sounds. On some tracks here, she becomes another instrument in her band. And what a band. Electric guitarist Anders Nilsson draws a wide range of sounds and styles from his instrument, and double bassist Ken Filiano is agile and phrases like a melody instrument. No drums, none needed. On the longer tracks, most notably "The Sign at the Door," they all go on anything-can-happen excursions into the outer reaches. Back to Victor: the witty lyrics, such as on "Big Bag" and "Gunk," make me smile, while for emotionally affecting ballads, the high point is "Seashore." This was nearly my #1 album; it's been climbing in my esteem the more I listen to it.
3. Tim Berne's Snakeoil: Shadow Man (ECM)
As I wrote in issue #73 of The Big Takeover, "Alto saxophonist Berne's compositions tend to be knotty yet perversely compelling, never more so than with his quartet Snakeoil with clarinetist Oscar Noriega, pianist Matt Mitchell, and drummer/vibraphonist Ches Smith (on the opening track Smith creates a blurry wash of sound on the vibes that's almost electronic-sounding). Once in the improvised middles of the tracks, anything can happen: free jazz squalls of black-hole density, or loose and light squiggles spiraling around an unstated center. This is one of the most exciting bands in jazz right now. A version of the late Paul Motian's 'Psalm' is the calm before the storm of three heavy and lengthy tracks that close the album."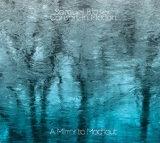 4. Samuel Blaser Consort in Motion: A Mirror to Machaut (Songlines)
There is a long history in jazz of "jazzing the classics," but I don't know of anyone who has previously used the music of medieval composer Guillaume de Machaut (c.1300-1377) on a jazz album; I suspect it is the oldest source material given jazz arrangements, certainly the oldest secular material. That would merely be trivia if the four Machaut pieces here, and the seven Blaser originals (often based on themes taken from or inspired by works of Machaut or Guillaume Dufay (1397-1474), were not so compelling. The instrumentation helps set this album apart; Blaser plays trombone, and Joachim Badenhort plays bass clarinet, clarinet, and tenor sax, but mostly the clarinets. Those dark colors (and Blaser sometimes uses a mute for even more shadowy hues) is striking and quite effective; the rhythm section of Russ Lossing (piano [sometimes inside on the strings], Rhodes, Wurlitzer), Drew Gress (double bass), and Gerry Hemingway (drums, percussion) is deployed sparingly; this is chamber jazz, or Third Stream, unconcerned with the purists who want swing and blues to predominate. Instead it's moody, pointillist, sometimes emphasizing counterpoint, and always a delight of unusual timbres strikingly deployed.
5. Ivo Perelman/Joe Morris/Balazs Pandi: ONE (RareNoise)
One of six albums by Perelman released in 2013, this is the only one that Matthew Shipp isn't on (the rest are covered in my aforementioned Jazz Artist of the Year article). As I wrote in issue #73 of The Big Takeover, "He works in a free/avant-garde style of the post-Albert Ayler/Frank Wright school, playing with great intensity and sonic variety. Over the years he has developed a keen sense of balance and proportion that gives his freeform improvisations more of an architectural feeling than most such players. Here he works with frequent collaborator Joe Morris (bass) and a drummer new to me, Balazs Pandi. Though Perelman tends to be the focus, the interplay among them is thrilling for its instantaneous synchronization."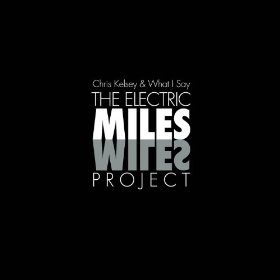 6. Chris Kelsey & What I Say: The Electric Miles Project (Chris Kelsey)
As I wrote on this website in my July jazz review roundup, "This is the best Miles Davis tribute since Wadada Leo Smith and Henry Kaiser's Yo Miles band. Kelsey and his collaborators – electric guitarists Rolf Sturm and JackDeSalvo, electric six-string bassist Joe Gallant, and drummer Dean Sharp – avoid easy comparisons to the originals via different instrumentation than most electric Miles (no trumpet or keyboards), the mixing in of their own free-improvisation ambient tracks, and a more modern and polystylistic set of influences than even Davis himself wielded. Kelsey, who plays soprano and straight alto saxophones here, only very occasionally recalls Wayne Shorter and Dave Liebman, but not as either sounded when with Davis. I'm hard-pressed to compare Kelsey to any saxophonist, in fact; in his booklet notes, he cites 'late Coltrane, Ornette, and Braxton,' but that was him in the '80s, and he's more distinctive nowadays. The guitarists may have been influenced by PeteCosey, Sonny Sharrock, and John Scofield, all Milesians for at least a brief tenure, but have arrived at more personal styles that tend to be less aggressive (not that they lack power when needed).
"The old shadow that most strongly colors this project is that of Davis's bassist for most of his pre-hiatus electric period, Michael Henderson; as Kelsey notes, 'Like most of Miles's vehicles back then, "Sivad" is essentially little more than a bass line...but what a bass line!' Gallant is just as funky as Henderson but adds the slinky weight of dub to the equation, and dollops of virtuosity that change the balance of the music. Sharp studied with Jack DeJohnette, but his playing here is quite different on the many levels of groove, timbre, and rhythm, with an apparently deliberately tinny and boxy tone that's weirdly modern. Besides 'Sivad,' the Davis material here consists of 'Agharta Prelude,' 'Directions,' and the highlight, an epic rendition of 'Ife' that takes us on an organically unfolding, subtly crescendoing journey. And then there are those ambient-improv tracks, 'Mad Love' parts 1 and 2, unleashing the group's Miles-tinted mindset on fresh material that's just as invigorating as the covers. Few tributes take as many chances or reinvent their inspirations as successfully as this band does."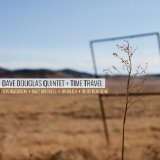 (Chris Kelsey & What I Say will play at Shapeshifter Lab tonight at 9:30.)
7. Dave Douglas: Time Travel (Greenleaf)
Veteran trumpeter Dave Douglas's band with tenor saxophonist Jon Irabagon, pianist Matt Mitchell, bassist Linda Oh, and drummer Rudy Royston is one of the best working bands around now. Here's my review of this album for eMusic.
8. Abdullah Ibrahim: Mukashi (Intuition)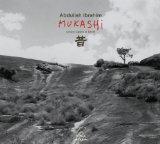 Mukashi is, the press release says, Japanese for "once upon a time" (my Japanese wife says "long ago," so close enough). This is the 79-year-old Ibrahim's look back on his life and times, including the death this year of his wife. The beauty of the melodies, and Ibrahim's spare harmonies, set the tone. Even the joyful tracks, such as "Mississippi," have a slight autumnal tinge, and most have a quiet peacefulness, not least because of the dominant instruments (piano, flute, cello; no rhythm section). Many tracks are duets between Ibrahim and longtime collaborator Cleave Guyton (flute, clarinet, sax); on cello is sometimes Eugen Bazijan, sometimes Scott Roller. My favorite tracks, though, are Ibrahim's solo ruminations, especially the little suite Krotoa. This is an elegiac and profoundly touching album.
9. Mike McGinnis + 9: Road*trip (RKM)
Brooklyn clarinetist McGinnis wanted to record the Concerto for Clarinet and Combo by one of the great unsung clarinet masters, Bill Smith; Smith encouraged him to write a concerto of his own. The result is this album, containing both works. The Smith concerto was composed in 1956 and could be called Cool jazz or Third Stream, but strikes me as sui generis. Smith studied with French composer Darius Milhaud, an early adapter of jazz to classical uses; Smith reversed that, in a way, creating gently swinging chamber music that is undeniably jazz. McGinnis's concerto, the title track, is more modern and reminds me that one of my favorite jazz tactics is to write interesting charts and then let individual players go wild over them; I particularly enjoy pianist Jacob Sacks's solo in the final movement. (McGinnis's other 2013 release, Angsudden Song Cycle (482) is worth checking out too.)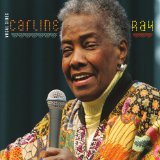 10. Carline Ray: Vocal Sides (Carlcat)
The back story on this one is vast and compelling. Ray, born in 1925, was rhythm guitarist in the all-female big band International Sweethearts of Rhythm, then joined Erskine Hawkins's band as guitarist and vocalist. After marrying bandleader Luis Russell, she continued gigging; after he died in 1963, her career continued and, if anything, expanded. With degrees from both Juilliard and the Manhattan School of Music, she was much more than a jazz musician, with classical jobs, pop sessions, gospel, calypso, and more also on her discography, and she also played bass (both upright and Fender). Yet this album, recorded by her daughter Catherine Russell (a singer of some renown), was Ms. Ray's first as a leader. Recorded piecework from 2008 to 2011, it was released this June, just five weeks before Ms. Ray died after a stroke (check out her New York Times obituary). Of course, none of that would get it onto this list without the music being good. Her rich contralto is wielded with precision, which is not to say she sings "straight"; she put plenty of expression into her singing. I'm not usually a fan of singers with big vibratos, but hers is always tightly controlled. With a well-chosen program that covers jazz, gospel, and those great midpoints between them (two pieces from Mary Lou Williams's Mass, the premiere of which Ray played in, and Ellington's "Come Sunday), plus a 1961 demo bonus track, this is a delight from start to finish. Her daughter joins her to harmonize on two of the gospel tracks.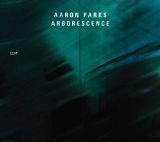 11. Aaron Parks: Arborescence (ECM)
I've heard Parks in a variety of contexts, but this solo piano album is my favorite so far. He's got a most lyrical sense of melody (all eleven tracks are his own compositions) and a lushly Impressionist harmonic palette, suggesting membership in the lineage of Bill Evans, Paul Bley, Ran Blake, and Richie Beirach (and, yes, another pianist on ECM, but only Jarrett's quieter moments, as Parks has a very different rhythmic foundation). A couple of tracks grew out of pieces he'd already composed, but apparently the rest of this album was improvised in the moment.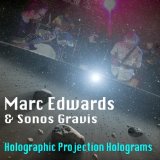 12. Marc Edwards & Sonos Gravis: Holographic Projection Holograms (Alpha Phonics/DogAndPanda)
13. Marc Edwards & Slipstream Time Travel: Planet X Just Blew Up! (Alpha Phonics/DogAndPanda)
I suppose some people would say the Sono Gravis disc isn't jazz, but Edwards's phenomenal drumming makes it jazz to me. The Sono Gravis group happened by accident; the bassist of Slipstream Time Travel was injured and couldn't make the gig (this is a concert recording), so electric guitarist Alex Lozupone split his guitar signal, treating it electronically and running that signal through a bass amp, to compensate; it's an effective work-around. The other two musicians are also electric guitarists, and the three weave a solid wall of sound that varies from free jazz fusion to psychedelia to noise as Edwards does his thing, also varying his styles -- he can switch from free playing to pounding grooves in the most natural way. The disc with Slipstream Time Travel (its fourth album) is an earlier studio session that does include the bassist, Gene Janas, along with three guitarists (not including Lozupone) plus Lawry Zilmrah on "bicycle wheel electronics." This is a bit more easily categorized as jazz; Janas plays what sounds like double bass (I hear him bowing it often), albeit heavily amplified, the guitarists are more melodic, and there's more space and less noise. Both approaches are rewarding.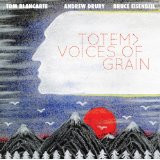 14. TOTEM>: Voices of Grain (New Atlantis)
Another choice that's filled with righteous electric guitar skronk. The trio of guitarist Bruce Eisenbeil, upright bassist Tom Blancarte, and drummer Andrew Drury quite clearly comes out of the free jazz movement, so there shouldn't be any arguing about categorization, and Eisenbeil's digital dexterity is dazzling enough that even traditionalists should be impressed. While there are fleeting tonal centers, the dissonance here reaches what most would loosely consider atonality, yet there is still somehow a strong sense of structure and development that can be intuited from these screaming and scrabbling slabs of sonic aggression. At first I was annoyed by the booklet's light pink print on white and light gray, but now I consider it a metaphor pointing to how one should listen: it's not easy, but the necessity of careful attention makes for fuller apprehension.
Appendix : Cross-reference
#4 Gregory Porter
#10 Slobber Pup
#18 Painkiller
Tomorrow I'll post my list of my favorite jazz historical/reissue albums of the year. - Steve Holtje

Mr. Holtje is a Brooklyn-based composer, poet, and editor who is currently composing the soundtrack for director Enrico Cullen's film A Man Full of Days.