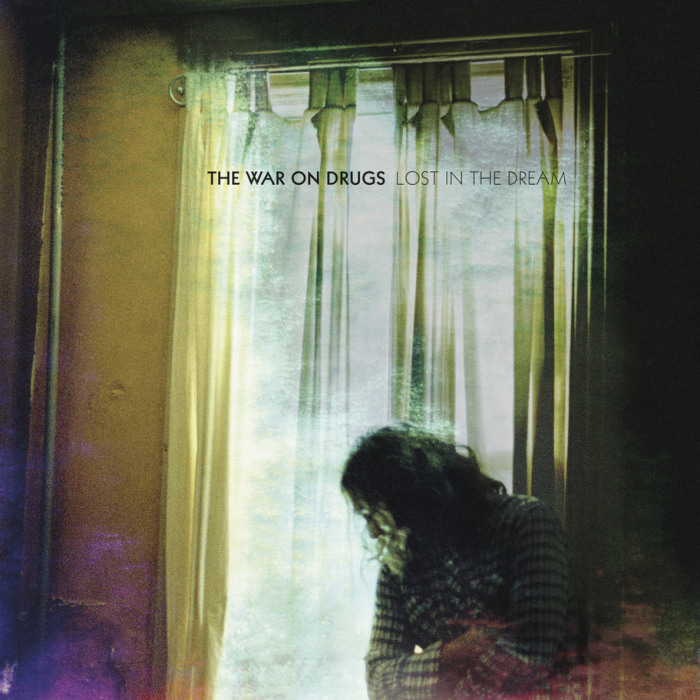 What a year in rock music! There, I said it. Too much to take in. Like a rowboat taking in more water than I can bail out. I keep getting new music recommended to me by friends, publicists, old lovers, dudes on subways, songs blasting in hipster boutiques; freakin' new music was everywhere. I got tipped to U.K. acts such as punk rockers Sleaford Mods, poetry rapper Kate Tempest, and folkster Jake Bugg; there was a new pop rock opus by Dan Wilson, and soulful Brooklynite Selena Garcia, and much more. I could barely compile my "best of/favorites of 2014" list knowing that I'll probably discover even more music after I've completed it. But here goes...my ten favorite tracks from 2014, a few essential reissues, and my ten favorite albums, yes, albums, like on real heavy duty vinyl, with two sides and everything.
SINGLES:
Indie artist Selena Garcia found her way to my crammed inbox from her persistent publicist. Don't know how long it sat there before I finally got around to actually listening to it, but what a reward when I did. "Brother" is some dark, edgy indie rock from this Brooklyn-based singer-songwriter. Love the piano, swirling organ, and nasty guitar licks throughout. Fiona Apple meets PJ Harvey meets a real retro '60s rock thing. Buy this single as well as her self-titled debut Selena Garcia today. She is well on her way to making waves in 2015.
Hyphens aside, U.K.-based trio Alt-J is just quirky enough to escape the doldrums for my refined musical palette. Part Blur meets the Black Keys with Talking Heads polyrhythms, this tune certainly rewards repeated listens. Keyboard player Gus Unger-Hamilton and singing guitarist Joe Newman are both clever and affected. Even with that push-pull, This Is All Yours is one of the better albums of the year. And that's no easy feat when one considers how dynamic and critically lauded their debut was.
20-year old Brit Bugg has written one damn catchy folk-punk-pop anthem a la Billy Bragg. This was one of the most potent political records of the year, tackling the hopelessness of disenfranchised youth with few options but to get it all wrong. Drugs, crime, and teenage prostitution are all front and center. From his Messed Up Kids EP released back in March. Bugg is one of the best young singer-songwriters on the scene. Share it with kids and parents alike.
Raise your hands if you remember The Boo Radleys.... If you don't, too bad for you. And if you do, then you'll know Martin Carr was the lead singer and chief songwriter for the UK indie pop-rock outfit. This orchestrated, acoustic guitar-driven ballad has a very familiar melody -- a sideways swipe at The Verve's majestic "The Drugs Don't Work." His ten-track solo long player The Breaks remains one of the best album releases of 2014. Great melodies, breezy choruses, terrific vocals. Nary a weak link on it; tough for me not to play it, so I played it often.
"Have You Seen My Son?" - Benjamin Booker
The afro bluesy punk rock 'n' roll stylings of New Orleans-based singer-songwriter Benjamin Booker are a breath of fresh air. (Think The Black Keys meet The Strokes.) Produced by Andrija Tokic (Alabama Shakes, Hurray for the Riff Raff), this lean 'n' mean guitar/bass/drums track is a gut punch to the over-processed pop crap currently being force-fed by automated DJs. His self-titled debut album was released via ATO Records. And my wish for 2015 is that he and Ty Segall record and/or tour together. Now that would be one badass collision of rawk!
"Love Without Fear" - Dan Wilson
Okay, so those of us who dig Dan Wilson's singing, songwriting, and playing know how incredibly talented he is. His first band, Trip Shakespeare, remains one of America's epic pop-rock outfits, even if they were always under the radar of mass consumer consumption. Then he went and outdid himself with his next band, Semisonic. "Closing Time" is a repeat offender on my iTunes repeat button. And if that wasn't enough -- cuz the guy's gotta pay the bills -- the Twin Cities native wrote hit songs for the Dixie Chicks, Adele, Dierks Bentley, even freakin' Taylor Swift. How I missed this song when it was released is anyone's guess. But here it is for all of you to enjoy on this chilly December weekend. Pick up his new solo CD, Love Without Fear, now. 
"Talking Backwards" - Real Estate
A delicious piece of indie rock candy from the former Ridgewood, New Jersey, now Brooklyn-based band. What is it about New Jersey and alt guitar bands? The Feelies, Yo La Tengo, and now Real Estate? I've officially added their music to my permanent library. This infectious tune is from their third long player, Atlas.
"Hold On to Now" - Lily & Madeleine
Some musicians still have a knack for releasing albums, no easy feat in these days of short attention spans and digital ADHD playlists. For the Midwestern teenage sisters Lily and Madeleine, there was no sophomore slump from their glorious folk-pop driven debut. Fumes is a must-listen record. So simple it seems criminal. "Hold On to Now" seems far too wise a song for such young songbirds.
"Gimme Something Good" - Ryan Adams
Mr. Adams continues to write amazing songs, not amazing albums. Rare that he can hold my attention from top to bottom. Perhaps because the one or two brilliant songs per album outshine the rest of the above-average material? On his latest self-titled album he's written and recorded one of his finest singles ever. Sure this straight-ahead rocker apes the Stones, Faces, and Petty, but his execution is flawless. The way the guitar and vocals "sit" in the mix, Benmont Tench's organ swells, the drummer's groove. It's serious jukebox fodder. 
I don't know why, but this single, produced by Black Keys' Dan Auerbach as well as her new album Ultraviolence, reminds me of Kate Bush. It's so haunting and engaging in a indie noir, David Lynch kind of way. Her vocals tease and torture at the same time. The music behind her pulsates and pushes, while Mr. Auerbach's atmospheric, reverb-drenched guitar weaves textured lines behind her. Miss Rey may have arrived on the music scene as a fully formed artist, yet I predict this femme fatale will continue to write and release vital music.
Six months into 2014 and the Philly-based quartet The War on Drugs' third long player -- Lost in the Dream -- released their finest album and one of the best releases of the year. Even with Kurt Vile leaving in 2011 for solo frontiers, Adam Granduciel soldiered on with his bandmates and crafted a magnificent album. Even with most of the songs clocking in over five minutes in length, and even with a rather pedestrian video (above), "Red Eyes" remains one of the catchiest indie rock tunes this side of New Order! The galloping guitar break is just sublime. I suggest buying the double vinyl release to fully appreciate the sonic vitality of TWOD.
The tribal drum groove is unmistakable and wildly infectious, like the sideways Bo Diddley beat of "I Want Candy" meets Babatunde Olatunji with Talking Heads garnish. Nikki Nack (4AD), the third album by Merrill Garbus and Nate Brenner -- AKA tUnE-yArDs -- is their most sophisticated, with plenty of polyrhythms and even R&B elements, but also their most engaging. Check out the video for "Water Fountain"; with its wacky Pee Wee's Play House-on-acid animation, it's inspired fun. Perfect for any road trip, rain forests and deserts alike.  
ALBUMS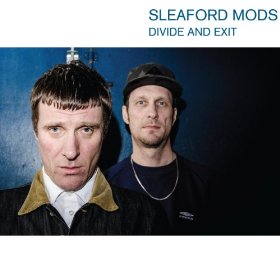 While it was a tad more difficult to ingest an entire album, start to finish, I did manage to play a good many on road trips and subway cruises. Here are my faves from 2014.
1. The War on Drugs - Lost in the Dream
2. Dan Wilson - Love Without Fear
3. Sleaford Mods - Divide and Exit
8. Steve Gunn - Way Out Weather
9. Robert Plant - lullaby and... The Ceaseless Roar
10. Elbow - The Take Off and Landing of Everything
REISSUES
Have to give kudos to four "heritage" acts -- Led Zeppelin, Joni Mitchell, Bob Dylan, and Captain Beefheart. All released absolutely essential collections.
Led Zeppelin - I, II, III, IV, Houses of the Holy (Rhino)
Much fanfare and time went into the efforts by guitarist Jimmy Page when it came to tackling the remastering/reissue campaign for his beloved quartet. And while the "extras" are not exactly essential, they at least offer some insight into the creative process of the music. Although most of the tunes seem to have arrived fairly complete with only some "detailing" left to add. And while the purists may need to hear the bonus tracks, they really are not all that necessary. Best to pick these up on vinyl, as the sound is extraordinary. The first five Zep finally arrived in various configurations including bonus discs and sumptuous vinyl. Sonic upgrades with extra tracks -- both live tracks and songs-in-the-process -- once only found on bootlegs afford many new nuances in the tone and textures that were lost in previous versions. The vinyl sounds amazing! Suffice to say, this is how their music was meant to be consumed. The first effort, recorded in 1968, was recorded in just 36 hours and birthed the band's genre defining sound -- "heavy metal thunder" -- informed by the American blues, British Mod pop, English folk, and '60s psychedelia with plenty of volume and youthful exuberance. A few months later Zep II would find them using the studio to their sonic advantage -- Page's assertive, majestic guitar riffs and runs, John Paul Jones's melodic bass, John Bonham's thunder-of-the-gods drumming, and Robert Plant's raptured vocals sent the album to the top of charts in both the U.S. and U.K.. Side one may be the greatest collection of rock songs ever recorded. (Check out the rough cut version of "Whole Lotta Love" by the lads on the video above.) By the third album, Zep started to explore their collective musical roots and acoustic numbers would point the band towards new uncharted waters and their fourth album's massive appeal anchored by one of the greatest tracks ever committed to tape -- "Stairway to Heaven". Houses of the Holy would find the quartet stretching out even more and... the rest, as we know, is rock history. I can't wait to hear the remaining albums.
Joni Mitchell - Love Has Many Faces: A Quartet, A Ballet, Waiting To Be Danced (Elektra)
Joni's four-CD career spanning box set with tracks personally selected by the Canadian-born singer/songwriter/artist. From her simple, evocative folk music to her more complex jazz-influenced songs, she constantly pushed her creative process. She often included her self-portrait paintings for album covers, too. In fact, she considered herself a painter first, musician second. Even the running order of the material is impressive. Hard to argue what should or shouldn't be included when the quality of the material is so magnificent. Hard to imagine a world without her poetry and art. Like Sir Bob Dylan, she remains very much without peer.
Bob Dylan - The Basement Tapes Complete: The Bootleg Series Vol.11 (Columbia/Legacy)
And speaking of Dylan... Many critics agree that the birthplace of Americana music can be traced back to the mid-sixties in upstate New York. And much has been written of Columbia's epic failure to release the Americana juggernaut The Basement Tapes -- Bob Dylan and The Band's prodigious output of music recorded in Woodstock, NY in 1967. These songs were first heard on a 1968 bootleg called The Great White Wonder and unlike the previous releases of The Basement Tapes, which featured some tracks overdubbed by former Band guitarist/songwriter Robbie Robertson, these tracks have been meticulously restored for the first time from newly found original tape sources. That in itself is an interesting story. Make no mistake, this six-disc set is the definitive chronicle of Dylan's legendary 1967 sessions with The Band. There is also a special double-disc collection, The Basement Tapes Raw: The Bootleg Series Vol. 11 Presents Highlights From The Basement Tapes Complete.
Captain Beefheart - Sun Zoom Spark: 1970 to 1972 (Rhino/Warner)
"He had a beautiful dish on each arm!" Yeah, Don Van Vliet, bellows like it is! The above aggro-avant blues poetry of Captain Beefheart with his signature harmonica wails is an out-take from the new box set Sun Zoom Spark: 1970 to 1972. His Warner Brothers output remains some his most critically-lauded studio music of his career. This box set collects three of his most beloved albums -- Lick My Decals Off, Baby, The Spotlight Kid, and Clear Spot plus a disc of previously unreleased tracks and alternate takes. His music continues to defy categorization, but his Magic Band was up to the task of capturing all that he would conjure. Buy it today!
Here are my top 25 songs from 2014.
I know I'm probably missing some obvious songs, albums, EPs, but fuck it, it's my list and I'll cry if I want to.
What's on yours? Share your albums, songs, and comments below.
peace, Dusty

Mr. Wright is a content creator and culture curator. He is a contributor to the Huffington Post, former DJ at David Lynch's Transcendental Music Radio, the former editor-in-chief of Creem and Prince's New Power Generation magazines as well as a writer of films, fiction, and television. He's also a singer/songwriter who has released five solo albums and one with folk-rock quartet GIANTfingers. And before all of this he was a William Morris agent.